Tree of Life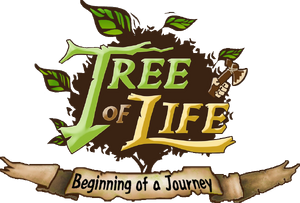 Tree of Life is an indie sandbox MMORPG survival game from OddOneGames.
A world created by the player
Tree of Life is a Sandbox MMO Survival Game with the characteristics of a traditional RPG. Players are put on an unfamiliar continent and will experience the fun of survival, settling, development and competition.
Real-time changing of the environment
The world of Tree of Life changes with the passing of time and based on every action of the players. This will be a new kind of experience compared to the worlds in already existing online games. Trees growing and developing into forests, acquiring new dungeons, and etc. shows the changing environment with the passing of time. If the players plant seedlings and take care of it well enough it can develop into a forest, and cutting down enough trees will expand land.
Creating your own, personal village with the freedom construct however you want
Anywhere in the world you are free to construct buildings and you can use the functional abilities of it with other players. By partnering with other players to create villages, make a few small ones into a large country could form into. You could become the mayor, or the king of a country.
A variety of content and high flexibility
Hunting, woodcutting, mining, gathering, fishing, farming, herding, and etc. are the variety of ways you can obtain items. Obtaining rare items is a very difficult and tiring challenge. Because you can only get one specific item from each region, players will have to leave their areas to search for the item they need or trade with other players. Carpenter, blacksmith, pensioner, cook, and etc. are the types of occupations that exist where you can learn to make all types of items. Also, if you become a master at whatever occupation you can make a job-specific, special item. With the 24+ different jobs, acquire the skills and create individuality for your character.
Battles using strategy and tactics
As the village prospers, monsters that are after your resources will attack your village to steal these items. You will be required to defend their village by creating high walls and watchtowers or use guards to fight off the monsters. Reversely, you can attack the monsters or their village and raid their resources and get revenge.